High Performance Vertical
50000
+
min. Service life in hours
100
%
protected against dust and sand
67
5
Years
The Line LED plant luminaire by Engel Lighting is the first luminaire on the market with WÜRTH LEDs and produces highly effective and extremely efficient light spectra 

The Line LED plant luminaire is modularly expandable in both horizontal and vertical alignment and can thus be used in a variety of ways.
Incl. bracket and dimmable 100W power supply unit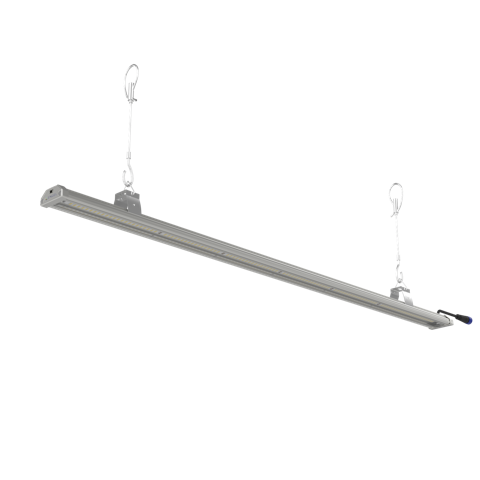 Module hooks for installation on aluminium profiles
Incl. bracket, plug-and-play cabling and 600W dimmable power supply unit
Aluminium profile for up to 8 luminaires 
Incl. aluminium profile for up to 8 luminaires, incl. plug-and-play cabling and 600W dimmable power supply unit. Luminaires are simply pushed into the aluminium profile and screwed in place.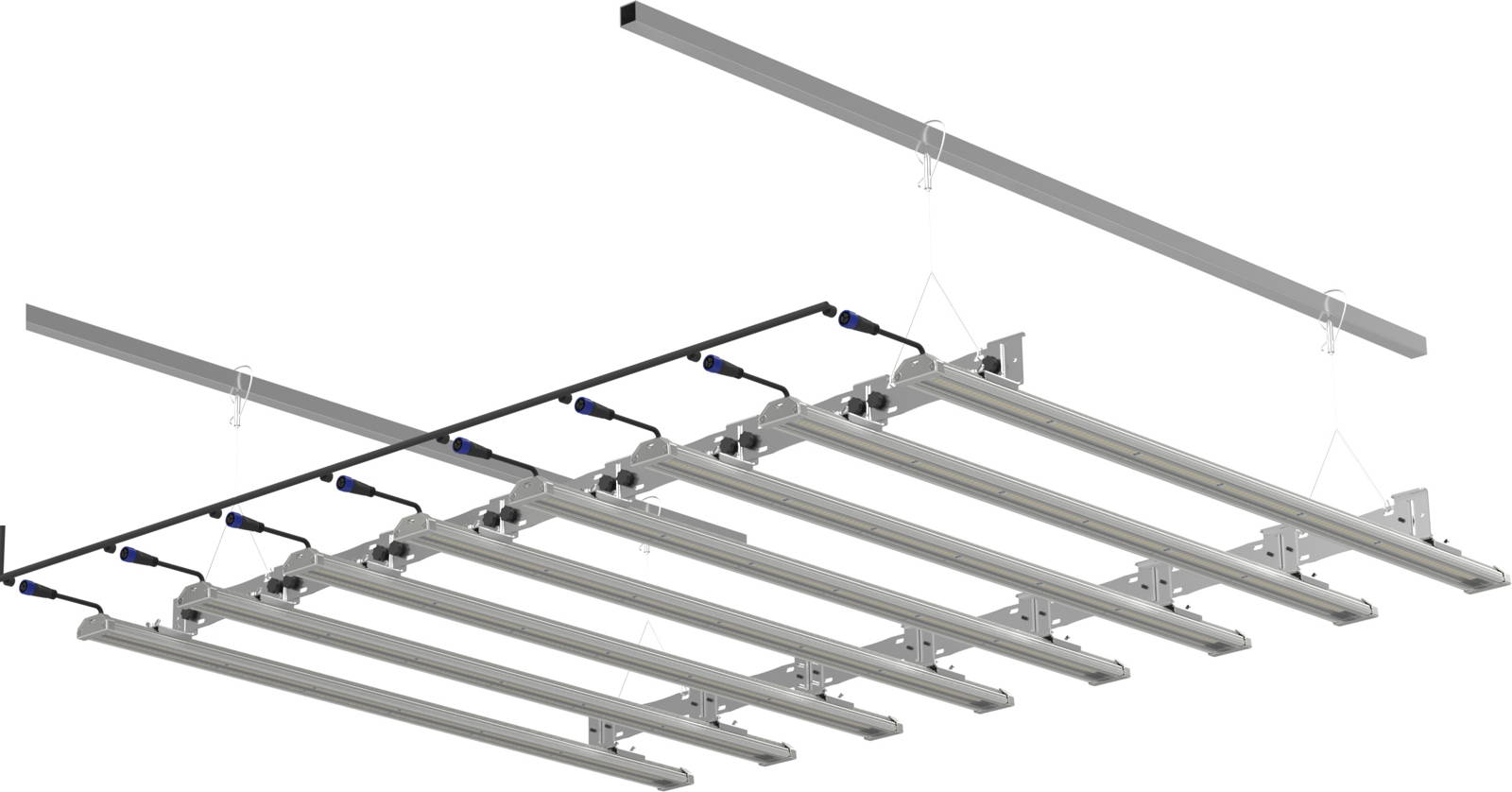 1-to-1 replacement for HPS and metal halide lamps in indoor farms and greenhouses.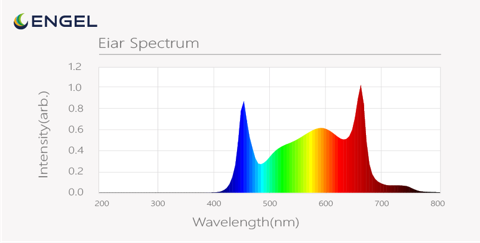 1-to-1 replacement for HPS and metal halide lamps in greenhouses.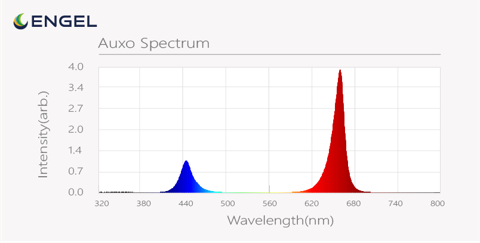 May increase flower growth and flower bud formation.
Can significantly increase the CBD content in cannabis plants.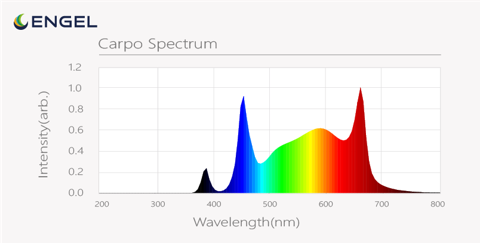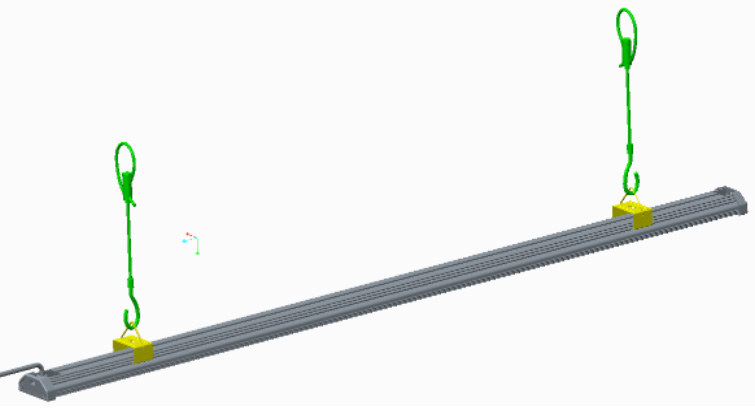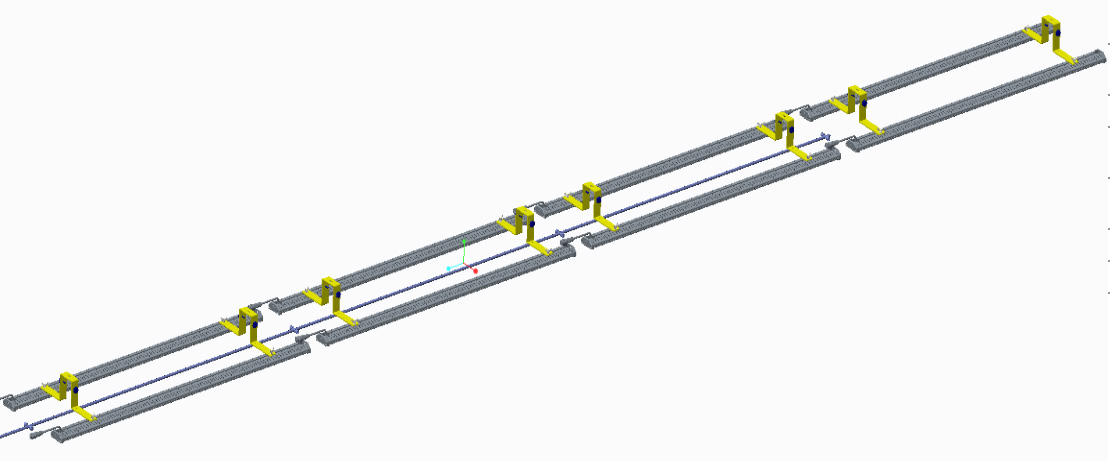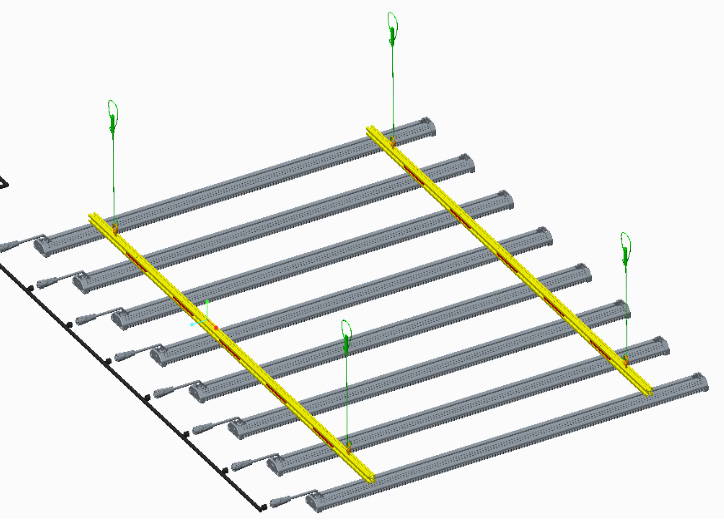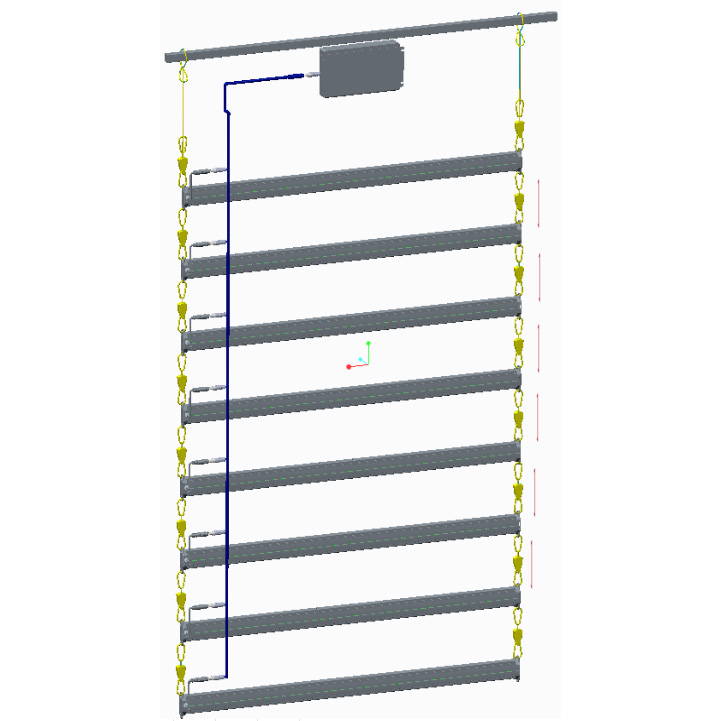 Length: 1130mm
Width: 64mm
Height: 26,5mm
Weight: 1,41kg
LEDs: Würth Electronics Horticulture
Dimmable: stepless 0-10V
PPFD: >450 (1m²/30cm distance)
PPE: 2.4-2.8µmol/j/m²/s
Protection class: IP67
Radiation angle: 120°
Cooling: passive
Lifetime: 50.000+
Warranty: 5 years
Brand: Inventronics 0-10V dimming
V(in): 100-240/277V~ for UL & CUL & CB
Frequency: 50/60Hz
I(in): 1,2A max
P(in): 120W max
PF: >=0,92C
V(out): 17-54V (DC)
U(out): 60V
I(out): 2,8A max
P(out): 96W max

T(c)

: 90°C, ta:-40°C~+65°C
Single bracket (L1): Stainless steel hook, wire rope holder, wire rope
Holder for 2 (L4W2): Module hooks, screws
Bracket of 8 (L1W8): Aluminium profile, wire rope holder, wire rope

8-piece bracket (L1H8):

Wire ropes (each variably adjustable), hooks


Other brackets on request (e.g. also vertical suspension)



Free design, planning and advice
How does an LED plant light work?
An LED plant lamp produces light in wavelength ranges that can be used by plants for photosynthesis. The so-called photosynthetically active radiation (PAR) of 400 to 700nm wavelength is effective. With LEDs, the focus is usually on the blue and red wavelength range, because light in these colours stimulates photosynthesis to the maximum. However, it is desirable to have other spectral ranges covered by the light of the growth lamp to ensure healthy and uniform growth and to promote the formation of secondary plant substances.
How much power does the LED plant light have to deliver?
For an LED plant lamp, the lumen number is irrelevant. Thanks to LED technology, it is possible to produce only those wavelengths that can be used by plants. However, these do not appear as bright to the human eye as the light of other spectral ranges. Therefore, brightness is not a meaningful value here. Rather, the number of photons produced is important, because photons are the light particles that can be used directly by the plant for photosynthesis. 
The right design of the LED grow lamp
Depending on where the plant is to be used and what the cultivation area is like, it is advisable to choose a suitable design. For cultivation in a square grow box set, it is advantageous to choose a lamp that also has a corresponding design. When growing in a greenhouse with the typical elongated beds, an LED strip is advantageous because this distributes the light best over the growing area and the lamp casts as few shadows as possible.
LED plant lamps produce significantly less waste heat than conventional plant lamps. Nevertheless, many plant lamps have an active cooling system in the form of fans. These often run very quietly, but a steady hum can still be heard. This can be particularly disturbing when used in living rooms. Active ventilation also requires energy that cannot be used for light production. It is better if the waste heat is dissipated passively through cooling fins.
Variable spectrum of the Grow LED
The spectrum should be selected to suit the growth objectives and growth environment. We will be happy to advise you on this.