50000
+
min. Service life in hours
100
%
protected against dust and sand
65
5
Years
The eGrow Tube LED plant light from Engel Lighting is highly efficient and cost-effective, easy and versatile to connect and ideal for all types of vertical growing systems. 
The Line LED plant luminaire is modularly expandable in both horizontal and vertical alignment and can thus be used in a variety of ways.
Ideal and quickly mounted on shelves
Simple plug & play connector system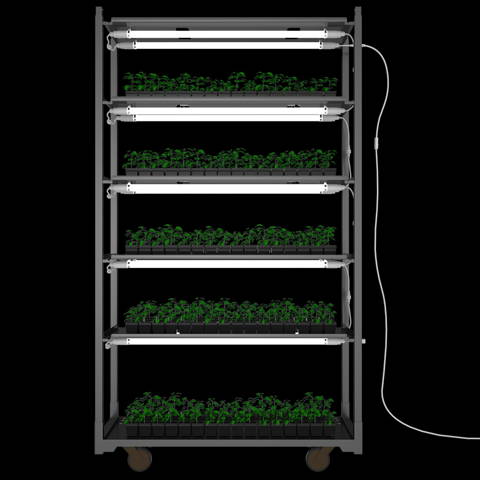 Ideal and quickly mounted on shelves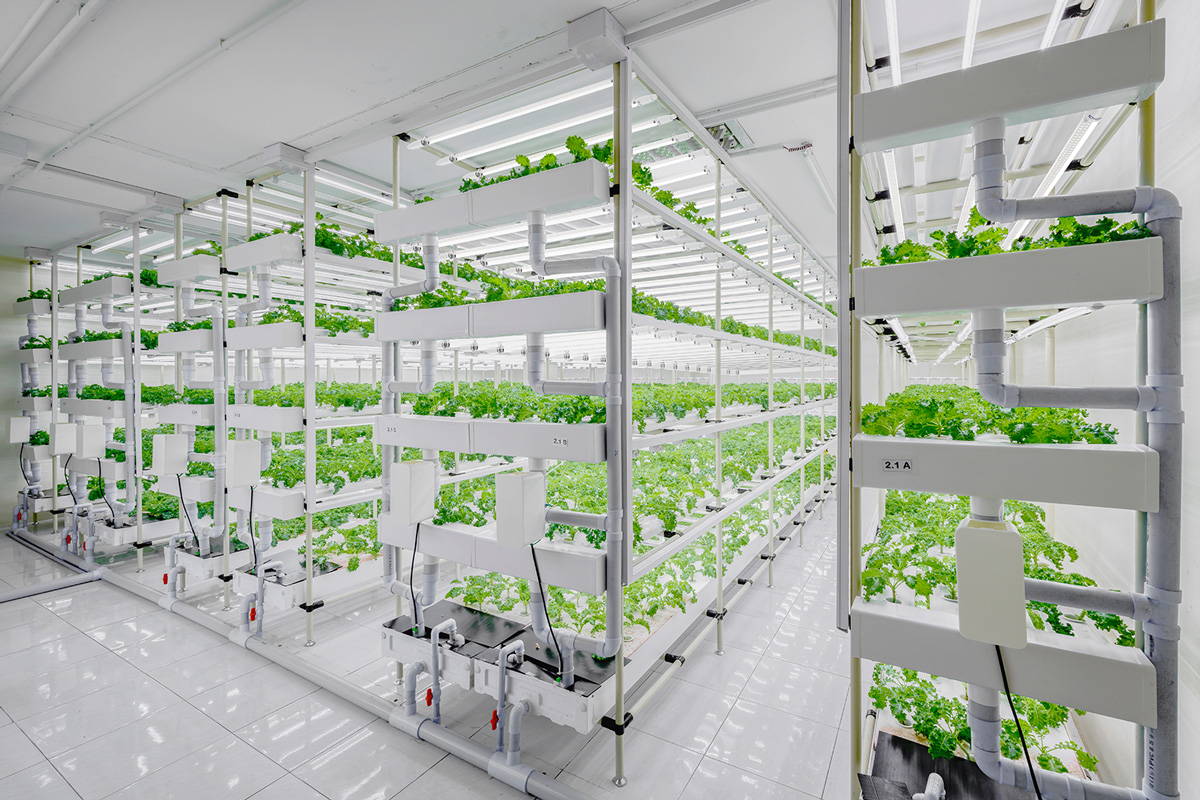 The LED shelving solution 
The LED lighting solution optimised for shops from kiosks to department stores, from retail to DIY shops.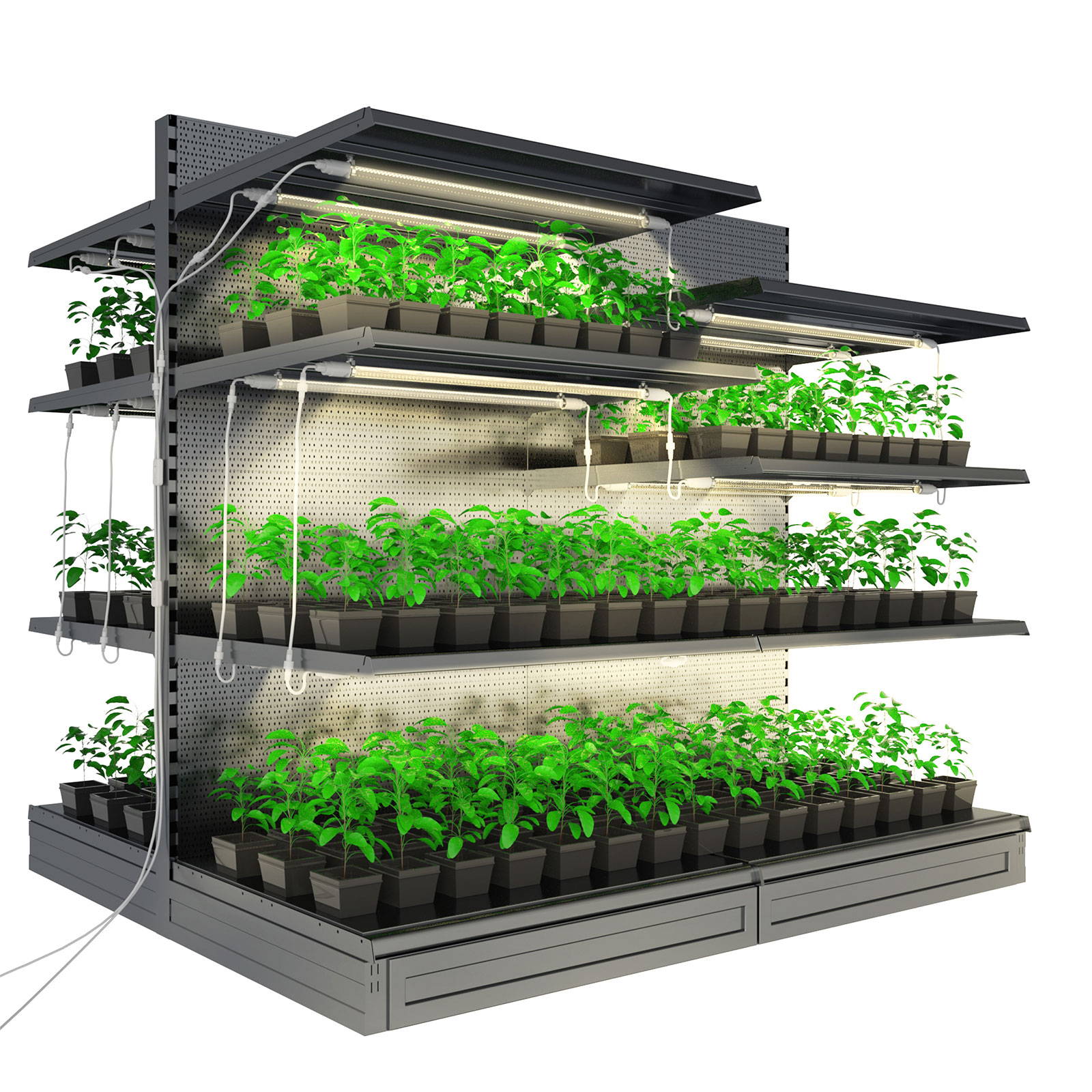 Up to 10 luminaires can be connected in series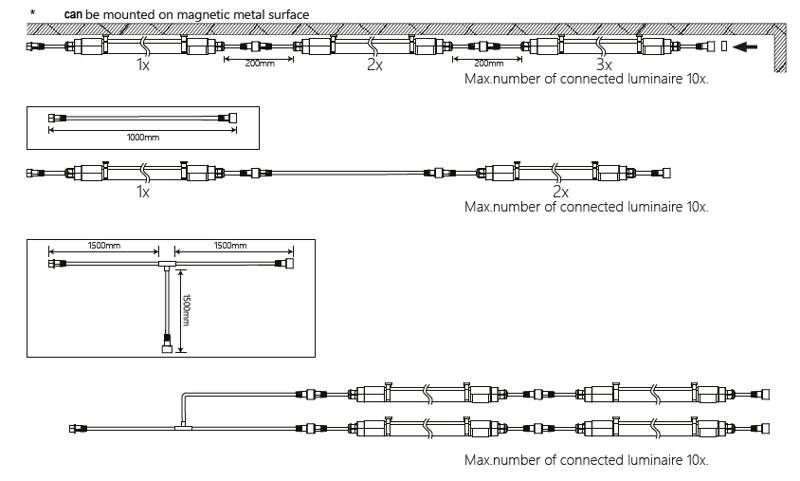 simply plug in and tighten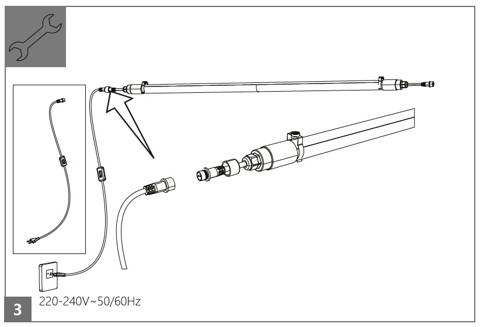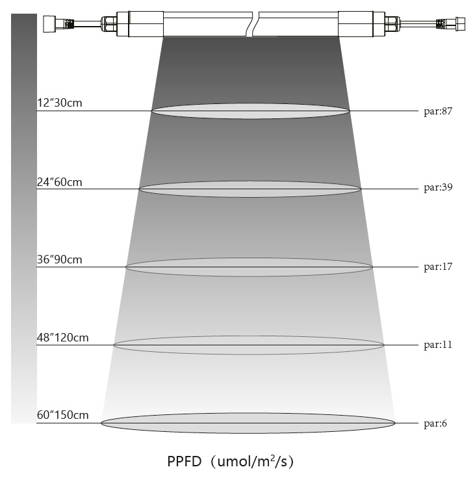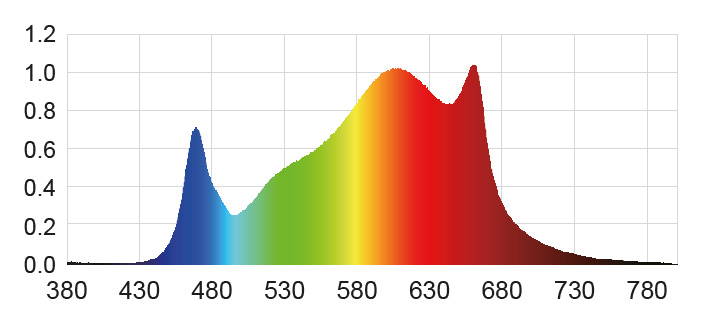 Length: 902mm
Width: 28mm
Height: 28mm
Weight: 200g
Dimmable:

no



PPFD: >80 (1m²/30cm distance)
PPE: 2.4µmol/j/m²/s

Power

: 20W
Protection class: IP65
Radiation angle: 120°
Cooling: passive
Lifetime: 50.000+
Warranty: 5 years
magnetic (standard)
Can also be screwed together
Free design, planning and advice
How does an LED plant light work?
An LED plant lamp produces light in wavelength ranges that can be used by plants for photosynthesis. The so-called photosynthetically active radiation (PAR) of 400 to 700nm wavelength is effective. With LEDs, the focus is usually on the blue and red wavelength range, because light in these colours stimulates photosynthesis to the maximum. However, it is desirable to have other spectral ranges covered by the light of the growth lamp to ensure healthy and uniform growth and to promote the formation of secondary plant substances.
How much power does the LED plant light have to deliver?
For an LED plant lamp, the lumen number is irrelevant. Thanks to LED technology, it is possible to produce only those wavelengths that can be used by plants. However, these do not appear as bright to the human eye as the light of other spectral ranges. Therefore, brightness is not a meaningful value here. Rather, the number of photons produced is important, because photons are the light particles that can be used directly by the plant for photosynthesis. 
The right design of the LED grow lamp
Depending on where the plant is to be used and what the cultivation area is like, it is advisable to choose a suitable design. For cultivation in a square grow box set, it is advantageous to choose a lamp that also has a corresponding design. When growing in a greenhouse with the typical elongated beds, an LED strip is advantageous because this distributes the light best over the growing area and the lamp casts as few shadows as possible.
LED plant lamps produce significantly less waste heat than conventional plant lamps. Nevertheless, many plant lamps have an active cooling system in the form of fans. These often run very quietly, but a steady hum can still be heard. This can be particularly disturbing when used in living rooms. Active ventilation also requires energy that cannot be used for light production. It is better if the waste heat is dissipated passively through cooling fins.
Variable spectrum of the Grow LED
The spectrum should be selected to suit the growth objectives and growth environment. We will be happy to advise you on this.